Lets Talk Lips!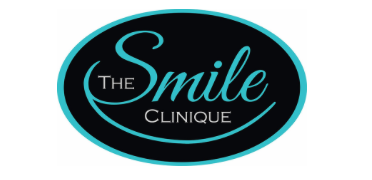 Hey Guys!
It's been a while since I've posted, but I recently had some new treatment done, one surrounding so much controversy that I thought I'd share my experience.
Recently I went to visit Sarah and her Team at The Smile Clinique for some lip fillers! I've always been fairly self conscious about my lips being quite small and when I found out my trusted dentist offered this service I jumped at the chance for some more info. I really wanted to create a more symmetrical look and to add a bit more volume and definition. I trust Sarah with everything she does with my teeth so I thought I would give it go - I was utterly blown away by the results! Although subtle, it was a huge improvement for me and really added to my overall smile.
Ok so lets talk lips!


Lip fillers have become quite a common and well known procedure in this day and age. There is however, still some mystery behind what it actually is, the procedure and what to expect after the treatment.

What are they?

There is a common misconception that 'Botox' and other wrinkle relaxers are also dermal fillers. This is incorrect. Wrinkle relaxers are injected into muscle tissue and are a muscle relaxant to reduce movement of certain facial muscle that can cause wrinkles/fine lines. Fillers are a gel like material injected at different layers of the skin (based on the type of filler and what it is being used for) to increase ore replace lost volume.
Modern day, high quality lip fillers are made largely of a material called hyalauronic acid, found naturally in the body and in many good skin care products. It is made in a clear gel form and the consistency feels very soft and natural in the lips. No rubber lips!


The procedure involves injecting the material into the areas of the lips where more volume is desired. It can be used to plump the lips, fill depressions, correct asymmetries and/or to smooth lines that have been created over time around the lips causing lipstick to bleed. Bye bye lip liner!

It is also becoming more and more well known that your Dentist may be the best candidate for the job. With their extensive knowledge of anatomy of the face and use of virtually painless dental anaesthetics and topical anaesthetics as well as lip filler material that contains anaesthetic, the experience can now be comfortable and easy.

What should I expect after the procedure?

It is not uncommon to see some swelling and mild bruising after the procurer, after all, injecting material into the lips does cause some level of injury however, this is usually quite mild and here are some tips to minimise these possible effects:
Use frozen baby wipes and gently place them over the lips as soon as you like after the procedure to cool them and thereby reduce inflammation and swelling in the area. Do not place any pressure on the lips as this may push the filler material somewhere your clinician did not intend for it to be.
Avoid fish oils, and blood thinning agents such as aspirin if possible at least 7 days pre and post procedure to minimise bruising. If you are on any blodd thinning medications, you must consult your Doctor prior to reducing or ceasing the intake of the drug.
Herbal creams and tablets such as Arnica can be purchased over the counter at pharmacies and are used to help reduce bruising and swelling.
IT is fairly safe to expect that any swelling/bruising will be gone within 1-2 weeks. It is very important to see your clinician at this 2 week mark to assess the results, ensure everything has gone well and touch up any small areas if necessary to achieve optimal results!


Will my expectations be met?

Communication in pivotal to achieving great results and it works both ways. It is important for the patient to communicate why they would like to achieve by describing their ideal result, perhaps even using pictures. It s the clinicians responsibility to communicate what is possible and what can be expected. It is important not to undergo treatment until patients expectations match what is achievable by the clinician.

What if I end up with trout pout?

Be selective about who you choose to perform your treatment. If you can, have a look at results that have been achieved in the past. Choose a clinician whose style of treatment matches the results you desire. The chances are, you will be happy with the results. Most clinicians take a lot of pride in their work, don't forget, it is their name and reputation that you will be wearing everyday for quite sometime. They will do their very best to achieve the best possible results for you. Make sure you have spent time communicating with your clinician, developing a report and significant trust levels with them. This will help you along your journey.

What about promoting good body image?

There is a very important balance to achieve when undertaking cosmetic procedures. Beauty is held in the eye of the beholder and every human being is beautiful in their own way. Maintain your individuality and keep treatments to minimum. There is nothing wrong with mild augmentation to make you feel fresh and more confident but do not forget to embrace your true beauty from the inside out.
In my opinion, if it makes you feel better, happier and more self-confident, then go for it! If you're in the Perth area and thinking of lip enhancements, I definitely recommend visiting Sarah for a consultation.
Until next time,
C.x
---